Meet Our Team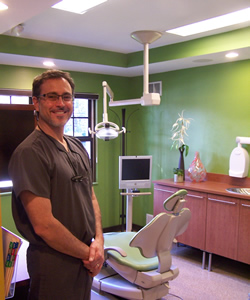 Jay Micucci, DMD
Dr. Jay, a 1984 graduate of Northwestern University, received his doctorate in dentistry from the University of Pittsburgh in 1988. A father of four, he has wonderful memories working alongside his own father and being of service to the community for many years.
He especially enjoys the creative aspects of dentistry, combining both its art and science with consummate skill. His artistic talents, along with those of Dr. Bryan, are evident in the uniquely beautiful office interior they have designed together.
His patients love his kind, gentle demeanor and personable style.
---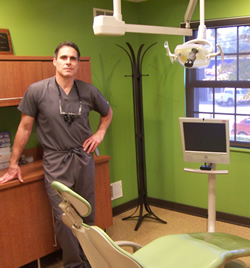 Bryan Micucci, DMD
Dr. Bryan, a 1988 graduate of Allegheny College, received his doctorate in dentistry from the University of Pittsburgh in 1992. A father of two, he has also enjoyed perpetuating the family legacy.
He keeps informed about the latest cutting-edge developments in dentistry and is committed to providing the finest, most technologically advanced treatments. His compassionate, outgoing personality brings his patients back again and again.
"Our father taught us and modeled by example the importance of always doing the right thing," says Dr. Bryan. "We bring that attitude to our lives and dental practice. Our patients come to us because they know they will have our attention 100 percent of the time."
---
Jan Kunert
Jan has been with us for more than 40 years, having worked with two generations of Micucci dentists with her usual cheery professionalism. Though recently semi-retired, Jan is always there when we need her.
"This has always been more than a job for me," Jan says. "I feel like I've been part of a family, which is rare today in any kind of business. Like their late father, Dr. Jay and Dr. Bryan are so down-to-earth and accessible. They not only provide superior dental services, they really care about their patients and what's going on in their lives."
---
Tammy Grubic
Serving as our dental hygienist for more than two decades, Tammy is a highly skilled practitioner and an asset to our practice.
"I've witnessed firsthand the superb, top-notch dental work that Dr. Bryan and Dr. Jay provide," says Tammy. "It's among the best you'll find anywhere, and I'm honored to be working with them."
---
Gail Wehner
As part of the front office staff since 2003, Gail greets everyone with her warm, upbeat presence. She loves making patients feel welcome and comfortable.
"I really enjoy my job," Gail says. "Dr. Jay and Dr. Bryan are a dream to work for. They are genuinely caring and compassionate, and that gives patients the extra assurance that they're in good hands."
---
Leslie Britting-Martino
The newest addition to our staff, Leslie has a long and accomplished dental background.
"Having worked for a number of other dentists, I can say that the intimate, personalized environment sets this practice apart," says Leslie. "I feel fortunate to be here."